Wedding Abroad Deals
We use over 60 suppliers for Maldives holidays and we get new offers for weddings abroad every day. Our advisors have 500 years collective experience and can give you all the information required to ensure all the planning goes smoothly.
Weddings abroad are sun soaked, in luxurious locations. With stunning surroundings and everything taken care of, we make sure your day is one to remember.
To get the latest deals, enquire with us now and one of our Maldives travel advisors will be in touch.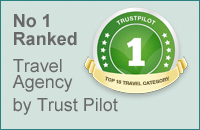 Copyright © 2001-2022 Maldives Holidays, all rights reserved.