Maldives Beach Holidays
One of the major reasons why people decide to go the Maldives is for the beaches, and about 1000 of them in total it can sometimes be hard to choose the right one. Only 200 of the islands are inhabited, but what I can guarantee is that you will find pristine white sands no matter where you are in the Maldives.
The beaches are stunning and surrounded by luxurious resorts and crystal clear blue waters. A beach holiday in the Maldives will give you relaxation and rejuvenation.
Enquire with us today and we can guide you to the best beaches on the island, and try and put them with the attractions you want to do.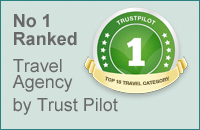 Copyright © 2001-2022 Maldives Holidays, all rights reserved.