Underwater Bedroom
Underwater Bedroom - Rangali Island
Most people will head to the Maldives to sleep in exquisite villas and dine above the water, but how about the opportunity to eat and sleep under the sea? 'Ithaa' sits five meters below the surface of the Indian Ocean, encased in plexi-glass and reached by descending a spiral staircase.
You Can Also Dine Underwater
The restaurant offers breath taking views and 'fusion Maldivian cuisine' (local cooking with a western twist). The 12-seat restaurant is then converted to a private bedroom suite for two, complete with private champagne dinner and breakfast in bed. The sunrise in the morning is breath-taking.
For a chance to experience this once in a lifetime opportunity, enquire with us today and we will get in touch to help!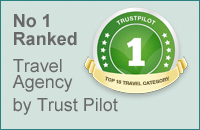 Copyright © 2001-2022 Maldives Holidays, all rights reserved.