Submarine Diving
Diving Fun For All The Family
Diving under the sea is not for everyone and maybe not for the faint hearted. However if you fancy an underwater adventure without the need for a snorkel and flippers then how about a submarine dive?
Not many locations in the world offer this opportunity. If you haven't visited the underwater world, you have missed exciting views and creatures that inhibit the seas of Maldives. If you are young or old, then the underwater world without getting wet, while enjoying the sensation of diving in a submarine is a must.
Enjoy diving on your Maldives holiday! Enquire with us for further details and we can help plan your list of activities to enjoy whilst there!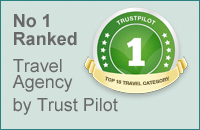 Copyright © 2001-2022 Maldives Holidays, all rights reserved.