Sea Plane Airport
One Maldives must visit it the Sea plane airport! When you arrive you will be whisked to a luxury lounge to sip champagne whilst you wait for your flight. With the planes littered in the ocean, the view from the airport is a true highlight of any Maldives trip.
Sea Plane = Perfect Photo Opportunities
The photo flight is definitely the highlight of the trip, the views from the top are stunning and beyond words to describe it. It's a life time experience and you can actually charter your own sea plane.
If love the idea of flying at low level to take in a bird's eye view of the lagoons and islands including the shadows of those that have disappeared under the sea.
For more information on seaplane arrivals to the Maldives simply place an enquiry with us and we will get in touch to discuss further.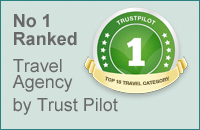 Copyright © 2001-2022 Maldives Holidays, all rights reserved.